BW NICE LV Chapter Red Shoe Luncheon & Fashion Show April 29, 2016
Lehigh Valley Elite Network Proudly Supports
BW NICE LV Chapter Red Shoe Luncheon & Fashion Show to celebrate women in business and benefiting Third Street Alliance for Women & Children and BW NICE, Inc. Friday April 29, 2016
SteelStacks East 1st Street at Founders Way, Bethlehem, Pennsylvania 18015
BW NICE, Inc. has created "The Red Shoe" and the Lehigh Valley Chapter is pleased to launch its second annual luncheon and fashion show to celebrate women in business. On Friday, April 29, 2016, women and men from the Lehigh Valley area will be taking time off to gather at the ArtsQuest Center at SteelStacks in Bethlehem, Pennsylvania. Proceeds from the event will help support our charity, Third Street Alliance for Women and Children, and BW NICE, Inc.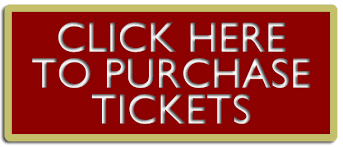 BW NICE LV Chapter Red Shoe Luncheon & Fashion Show
Master of Ceremonies - Dr Kent Ozman - StarKent Chiropractic & Kinesiology
Emcee of Fashion Show - Ashley Russo
Ashley Russo is a two-time Emmy® award-winning executive producer and president of ASR Media Productions. ASR Media Productions specializes in video and television production services, commercial concept and development, creative direction and writing, event recaps, documentary story telling, and media training. Television productions include, The PEAK TV, which airs weekly on WFMZ-Ch. 69 and the DrTV channel, Roey's Paintbox, Fireflies Musical Yoga, and Science Time, all co-productions with PBS39 WLVT. Ms. Russo also hosts The PEAK TV. Russo has been awarded two Mid-Atlantic Emmys®, receiving a statue in 2013 and 2015, and has earned five nominations. More at www.thepeaktv.com/, www.asrmediaproductions.com/.
Entertainment Special Guest Jesse Dameron - Mentalist
Jesse Dameron offers your guests mind reading routines, influences their thoughts with the power of suggestion, and delivers other powerful feats of the mind that will make their heads spin. He offers both stage entertainment for crowds, and walk-around entertainment engaging one group at a time in settings like cocktail parties. At your request, Jesse can add palm readings to the walk-around entertainment. His stage show "Inside Your Mind" is an audience participation experience that mystified and inspired audiences of clients like Montgomery Management Corporation, Majestic Theater, First Trust Portfolios Inc., Historic State Theatre, Bucks County Community College, Hazleton Eye Specialists, and Diehl Insurance Agency. The entertainment has been optimized for events such as awards ceremonies, sales meetings, galas, trade shows, golf outings, company holiday parties, conferences, conventions, charity functions, VIP events, client appreciation events, breakout sessions, hospitality suites, and board meetings. More information at //www.mentalistjesse.com/
Entertainment Special Guest Kate Judge Music
Kate Judge is a musician who has been studying music for 20 years, with a Bachelors Degree in Music and Masters Degree in Counseling. She sang the National Anthem at the Florida Citrus Bowl, Amway Arena for the Orlando Magic, Wells Fargo Center for the Philadelphia Soul and at WMMO's Downtown Concert Series. She was selected as the opening act for recording artists Dave Barnes, Marc Broussard, Anberlin, J. Cole and has performed for over 300,000 pe. She competed in Miss Florida as Miss Largo 2011, winning the Talent Award for the Miss America Organization. She is regularly employed with Seasons 52 at the piano bar and performs for weddings, cocktail hours and corporate events. More information at: //www.katejudgemusic.yolasite.com/,

@

KateJudgeMusic

, https://katejudgemusic.wordpress.com/
Models provided by Lehigh Valley Fashion Week
BW NICE LV Chapter Red Shoe Luncheon & Fashion Show will serve as the
Lehigh Valley Fashion Week Season 2 Spring/Summer 2016 KICK OFF EVENT
Event Sponsors:
Valley National Financial Advisors - // www.valleynationalgroup.com /

Provident Bank - https:// www.providentnj.com/

99.9 The Hawk - //www.999thehawk.com/

Clementine Salon -//www.clementinesalon.com/
Embassy Bank - // www.embassybank.com/

Harbortouch POS Systems - // www.harbortouch.com/

Massage Envy - Allentown - //www.massageenvy.com/clinics/PA/Allentown.aspx
DJ:
Brad Scott Smith - Used Grooves - //usedgrooves.com/

Event Photographers:
Rachel Amelio of Rachel Amelio Photography - // www.rachelamelio.com/

Terree Yeagle of The Moment Photography - t//themomentphoto.com/

Michael Madden - CEO/Founder of the Lehigh Valley Elite Network -
// www.LehighValleyEliteNetwork.com/, // www.LehighValleyEliteRealEstate.com/

Video:
Lincoln Leadership Academy - //www.llacslv.com/
Floral Arrangements:
Michael Thomas Floral Designs - //www.michaelthomasfloral.com/
Cupcake Dessert:
Sugarshack Cakes Cupcakes and Cupcake Towers
Trixies Treat's - //www.trixiestruck.com/
Icing on the Cake - //www.theicedcake.com/
Warm Sugar - www.warmsugar.com

Food Graciously Donated for Volunteers / Students:
Carmel Kitchen - www.carmel-kitchen.com
Lisa Drew - //www.lisadrewwellness.com/

FASHIONS PROVIDED BY:
Lara Bly Modern Glam - //www.etsy.com/shop/LaraBly - larably.com
Nourhan Sharif - Sharifwear USA Bellydance Couture - www.sharifwear.com
Maribel Nieves - Bel Bete LLC - //www.belbeteapparel.com/
Clarissa Louw - Clarissa Louw, cabi fashion stylist - https://clarissalouw.cabionline.com/